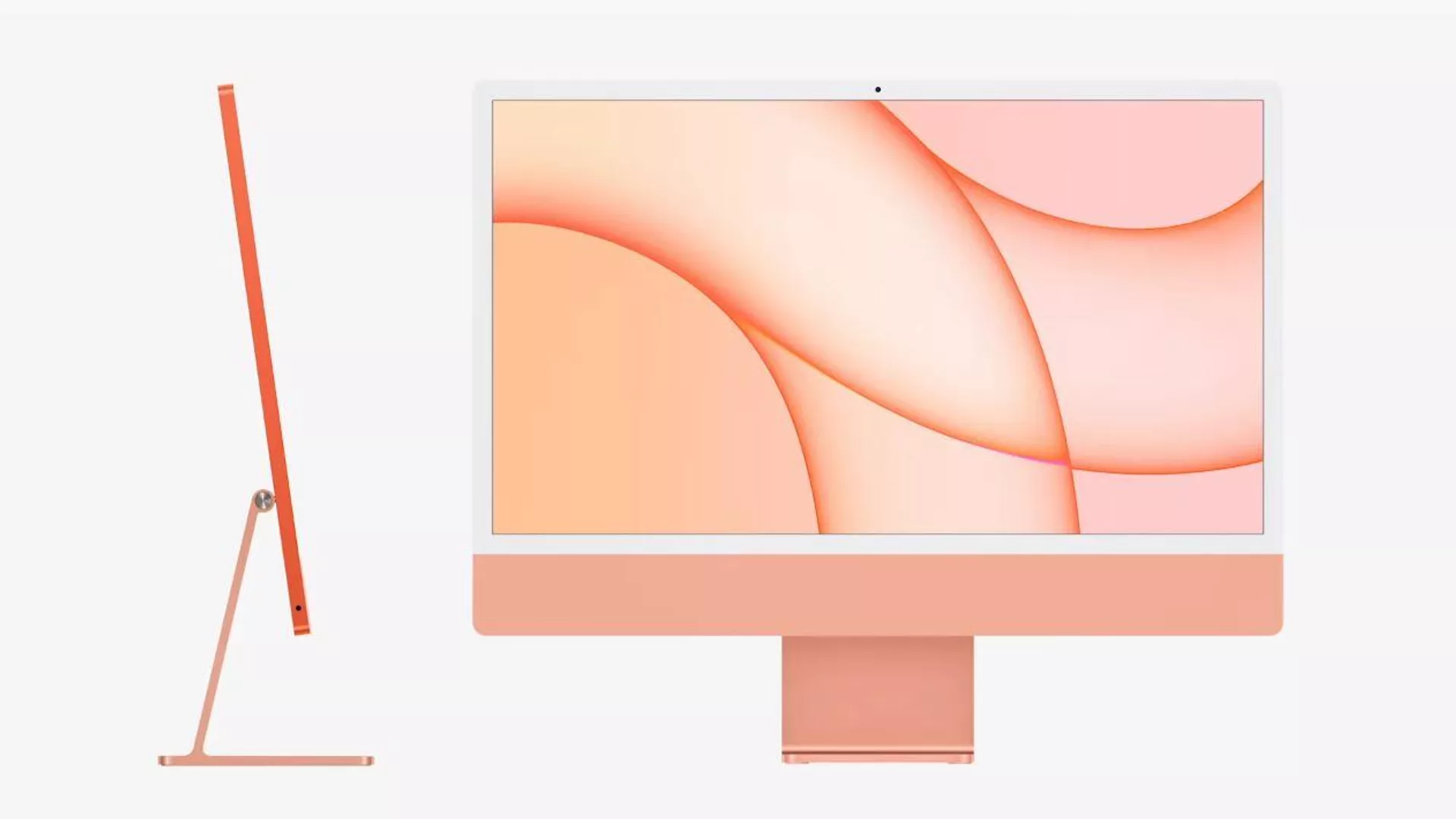 Apple has introduced iMac 2021, a new generation of iMac computers that now run on a processor's M1 development.
Cupertino emphasizes that the candy bar has slimmer and energy-efficient. The computer display has increased to 24 inches, the Retina screen resolution is 4.5K.
The new iMac features a built-in FullHD camera for video calling. Special algorithms remove noise in the picture and make its a quality higher. 3 built-in microphones are responsible for sound transmission.
The M1 processor, as promised by the company, will bring a new level of performance to Apple's all-in-one solution. The programs adapted for the ARM architecture will provide the set of software required by the user. The computer will receive up to 4 USB-C ports. The keyboard for the iMac has a fingerprint scanner for the first time.
The iMac will be available starting at $ 1,299 in the United States. Later, the device will appear in other markets.
iMac 2021: specifications
For starters, Apple says it has completely redesigned the iMac from scratch for the M1 chip. The move to the in-house chip allowed the company to reduce the volume of the iMac by 50% (compared to older Intel iMacs). The rear is no longer curved and flat, with the thickness being 11.5 millimetres, just a few millimetres more than some affordable smartphones.
Upfront you have a 24-inch 4.5K Retina display with narrow bezels at the top and sides. The bottom edge is thicker, as this is where all of the internal components are housed, as well as the downward-facing speakers. The display supports 11.3 million colours, a wide DCI-P3 colour gamut, brightness up to 500 nits, and True Tone technology.
Under the hood, the new iMac is powered by the M1 chip with 8GB of RAM and 256GB of SSD storage in the base variant. The company boasts that the iMac M1 offers 85% faster performance than the 21.5-inch iMac. The performance of the GPU is also said to be twice as fast as that of the old iMac.
Apple's new iMac also includes four USB Type-C ports on the back, including two standard USB Type-C ports and two Thunderbolt ports. There is also a MagSafe type power connector on the back. The power adapter includes an Ethernet port, which will provide data speeds of up to 1 Gb / s.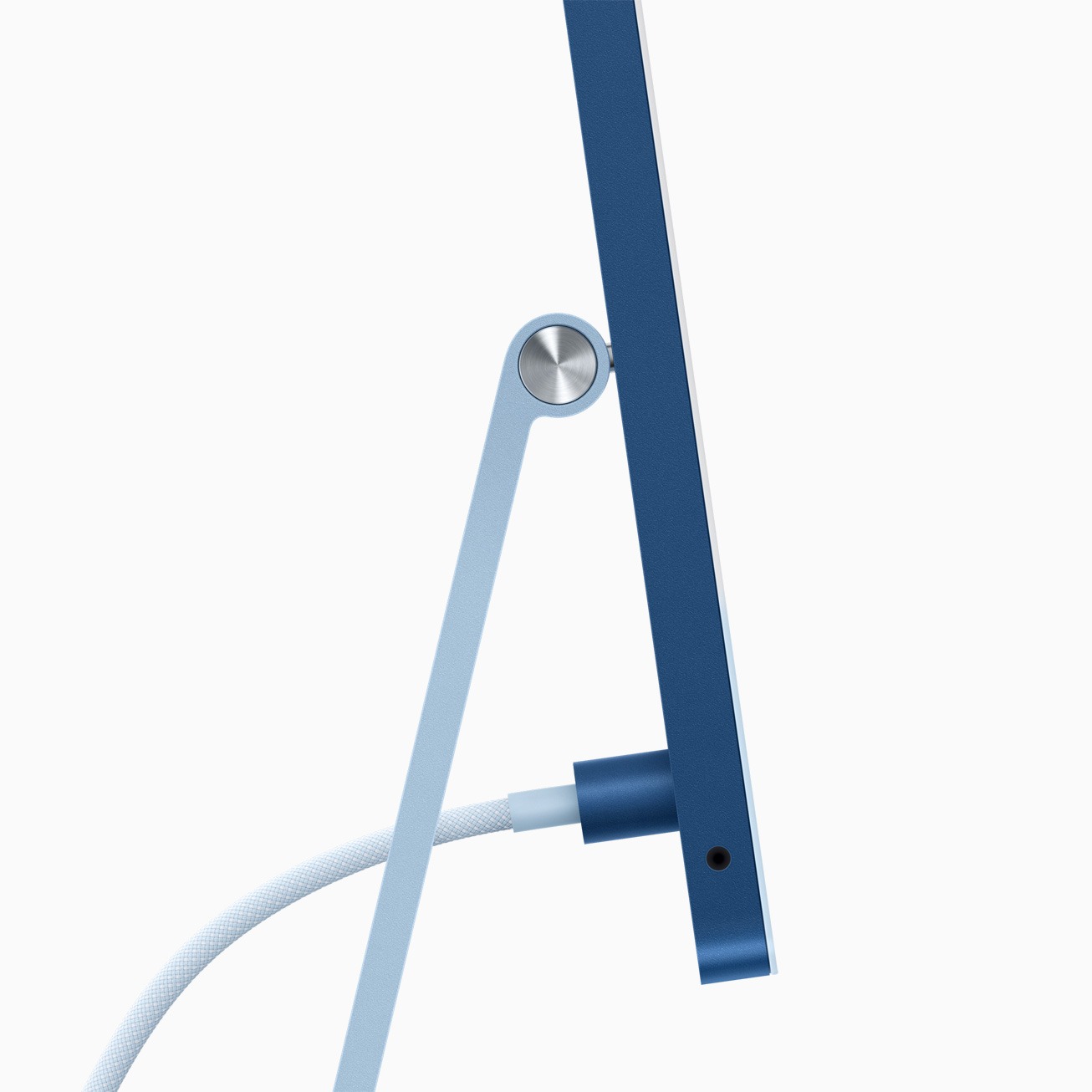 You'll also find a 6-speaker sound system onboard, which Apple calls "the best sound system ever in a Mac, " according to the company. It brings spatial audio support with Dolby Atmos, powerful bass response and a three beamforming microphone array. A 1080p FaceTime HD camera is also integrated into the top edge.
Apple
After the AirPods and AirPods Pro, Apple is back in audio with a third-generation for its first wireless headphones. Taking the name of AirPods 3, these new earbuds offer several interesting new featu…